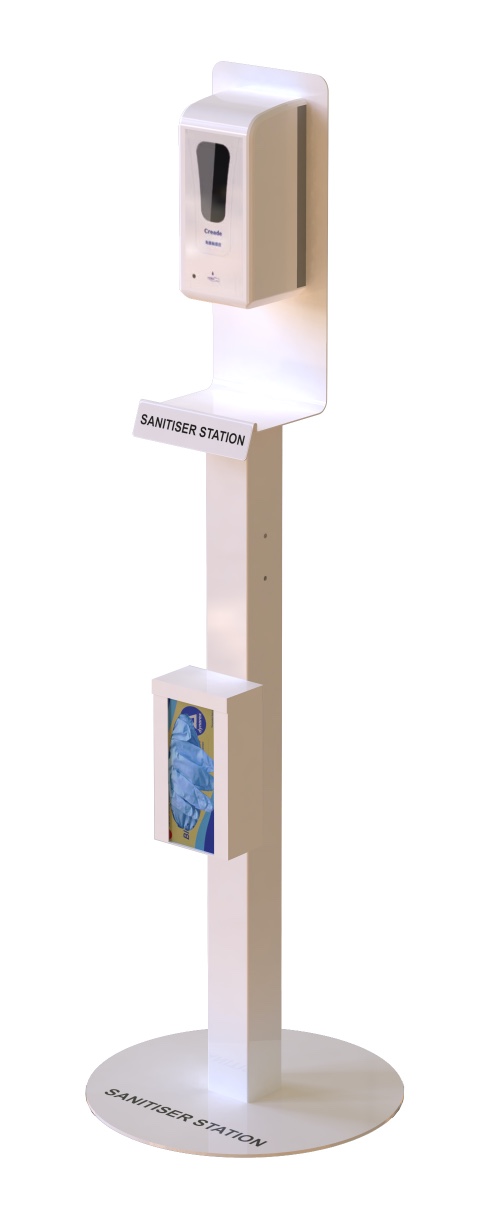 Sanitising Station with battery operated automatic hand sanitiser and glove box.
Comes complete with drip shelf area to brand or communicate message.
Frame colour in white as standard.
Custom colours available on request (POA).
Can be supplied with hand sanitiser and gloves if required.
Option to modify your station design layout on request (POA).
Height 1582mm
Base diameter 450mm